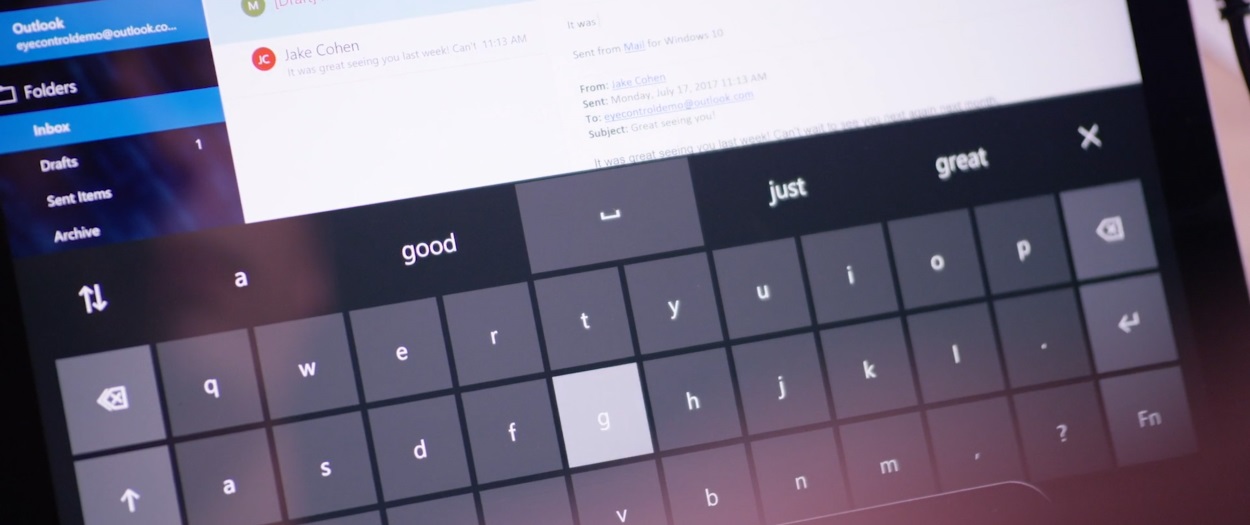 New eye tracking feature in Windows 10 CFU
On October 17, Microsoft will launch the next major version of Windows 10, nicknamed the Fall Creators Update (CFU).
The news broke yesterday ahead of time after Lenovo accidentally included the release date in a press release issued for IFA 2017, a consumer electronics trade show held in Berlin.
The company redacted the press release, but by that time it was already too late, as the news made it on Twitter and other social media outlets. An image of the unredacted press release is available on WinAero.
Microsoft confirms Windows 10 CFU release date
Faced with spilled milk, hours later, Microsoft confirmed the leak in a blog post. Below is a summary of all the new things Microsoft confirmed for the Fall Creators Update release.
→ New eye tracking technology to help people with disabilities type with their eyes
→ New feature for Windows Inking that will allow users to sketch over PDF files
→ Microsoft says it "reimagined [the] Photos Application"
→ One Drive Files On-Demand is a new feature that lets users store files in OneDrive without taking any space on the local PC. Files are retrieved from OneDrive whenever the user needs them.
→ Improvements to the Windows 10 Game Mode so games could use the full processing power of the user's device
→ Improvements to Windows Defender
→ Support for more mixed reality content
New hardware
Just like in previous Windows 10 major updates, Microsoft has partnered with several hardware vendors to release new devices that come with the Windows 10 Fall Creators Update installed by default.
The list of new devices includes new devices such as Lenovo Yoga 920, Acer Switch 7 Black Edition, Dell Inspiron 7000, Lenovo Miix 520, HP ProBook 430 G4, and Dell Latitude 12 7285.
A new device, Fujitsu Lifebook P727, will be available also, but with Windows 10 S installed by default.
New Windows 10 FCU gaming rigs include ASUS ROG Chimera and HP Omen X.
Microsoft also announced partnerships with Acer, Dell, HP, and Lenovo, which will start selling Windows Mixed Reality headsets and motion controllers. Headsets will have a starting as low as $299.